A Nous La Liberte
Freedom for Us
1931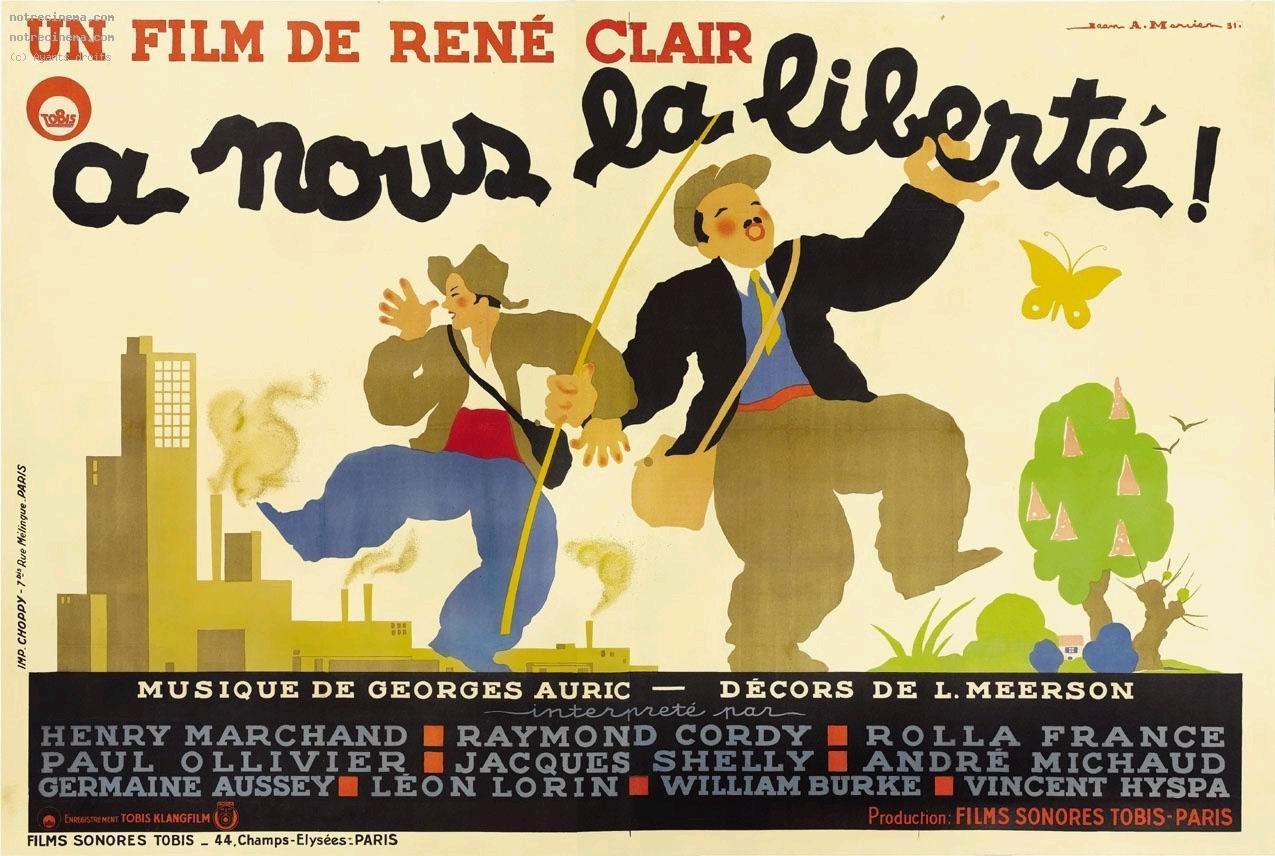 Doesn't the poster look fun? I just love musicals. Show tunes are the best. When you know the story behind a song, it makes the love sweeter or the drama for more intriguing. Unfortunately, we haven't been able to have any musicals (except for The Jazz Singer :P) because we have been in the silent era. We will start with this one and in no time we will be at West Side Story and Moulin Rouge!!
So this is a story about a prison break and a guy working his way up from the bottom...for a little while. I can't stop bragging that I can speak French, it really is getting to be a problem with this blog (je suis tres penible!). Anyway, the entire film is in French and I (most of the time) love French songs. You know what is also a problem with this blog? I use way to many parentheses.
This film has a really left wing agenda which I am always a fan of. Overall really cute, really fun. You could really take something away from it or you could just show it to your kids. Your choice.
RATING: ****-
Interesting Facts:
This is the first non English film to get a nomination for an Oscar.
There was a huge lawsuit between the producers of this movie and Charlie Chaplin. Chaplin apparently stole a lot from this movie to use in his movie Modern Times. We will be watching that, so we can see for ourselves.
I would love to hear some comments on my posts. I am good at taking suggestions (my sister really doesn't agree with that but trust me!).
Available on YouTube. First part: